Chocolate-making Classes in Toronto & Hamilton
Do you want to craft your own chocolate creations?  Have you dreamed of making deliciously divine desserts out of indulgent chocolate? Now, you can make your dreams come true with our exciting in-person chocolate-making classes in Toronto & Hamilton!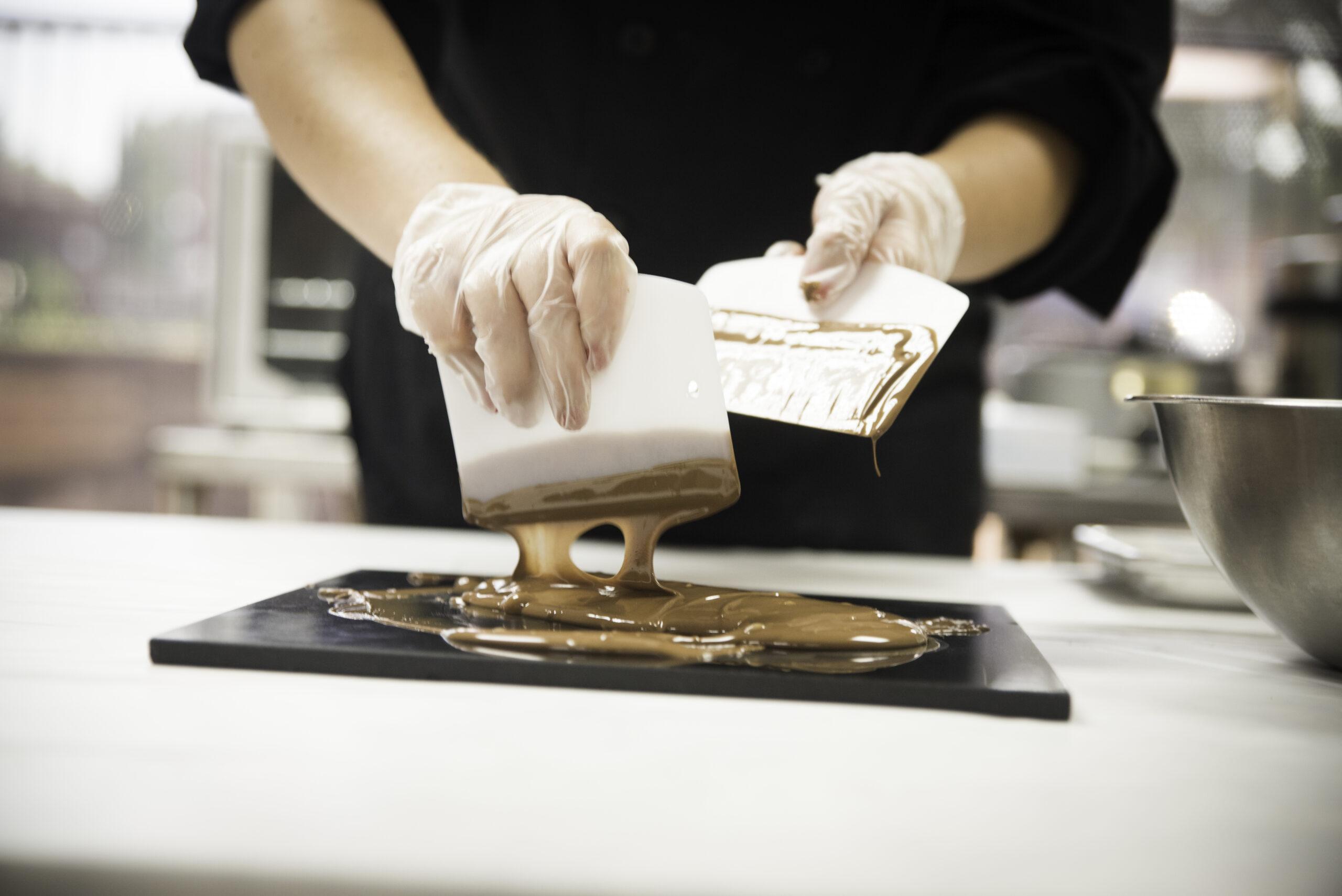 Embark on a Decadent Journey: Master the Art of Chocolate Making
Say goodbye to store-bought chocolates and embrace the world of authentic French macarons, caramels, truffles, and more. Plunge into the art of chocolate making and learn how to master the craft of chocolate making through our hands-on classes. With experienced professionals providing step-by-step instructions, you'll learn everything from melting chocolate and tempering it for the perfect silky finish to skillfully decorating bonbons with beautiful swirls.
Unlock Your Chocolatier Potential: Join Our Delectable Chocolate-Making Classes Today!
No prior experience is required. Our friendly instructors will guide you through the process of creating delectable chocolates that are as beautiful as they are delicious. Whether you're aiming to impress friends or indulge yourself with homemade treats, our chocolate-making classes offer something for everyone. Don't hesitate—sign up today and experience the sweet satisfaction of making your own happiness through our chocolate-making classes!