At Chocolate Tales we are experts at delivering entertainment you can taste! Through our workshops, parties, events and Belgian chocolate online store, we take great pride in providing stimulating content as well as hands – on chocolate making activities for all ages and life occasions. Our chocolate making services and products are as dynamic and varied as our chocolate lovers. We offer our services in the Greater Toronto Area, Hamilton  and Niagara regions of Ontario.

About our Chocolate
Our house brand Belgian chocolate – Belcolade delivers a wide range of flavors and brings forward the best chocolate tasting sensation for you – our chocolate lover! We produce our products from scratch using only premium quality brands with a preference for Canadian and local within a peanut, tree nut and sesame free facility. Its not just about delivering amazing chocolate…we also make it a personal experience!
About our Events
Corporate
We offer high-quality, flexible programming that's designed around your people and your organization's needs. And because we're mobile, you choose the location and we'll come to you. Depending on your companies location or how far your group is willing to travel, you may book one of our locations. Regardless, everything's taken care of – all you need to do is savor success. Offered in any location around the GTA and Southern Ontario. Please see the following link for all our corporate opportunities; Click Here
Kids
There's only one thing we love more than chocolate… and that's parties! Who doesn't love a great party? You probably love parties too, except when you have to do all of the party planning, shopping, and cleaning up… The list can be long and daunting. But have no fear, Chocolate Tales is here! Allow us to help! We'll do it all. At Chocolate Tales we offer exciting and memorable chocolate making parties for kids, tweens and teens aged 4-16 in a fun atmosphere with trained workshop facilitators and chocolatiers!
We take kids on a sweet adventure packed with fun and age-appropriate activities, including an interactive version of the history of chocolate, and/or presentations on the origins of chocolate. Teens get to make chocolate tasters, specialty truffles and sip on fancy mocktails, like a Black Forest Mocktini. Tweens get to create chocolate lollipops, tie-dye marshmallows, and mixing and decorating lava cakes. Younger kids get to listen to chocolate stories, play chocolate games, and get messy with chocolate finger painting, as well as truffle making. After the party, your little chocolate chefs get to take home their creations in a ribbon tied parcel. They'll be proud to present what they made, and even more excited to eat 'em! Click Here for further details.
Bridal
Celebrating your big day is one of the most exciting times, as such, every bride deserves the very best in decadence. Chocolate Tales is proud to offer Europe's finest cultural experience to North America, offering a mobile chocolate boutique that brings a splash of sophistication and elegance to your special day.
Workshops
Our chocolate making workshops are ideal for any chocolate lover wanting a hands-on lesson in the world of chocolate making. Our talented Chocolatiers will share with you the unique history of chocolate and teach you the fine art of making Belgian chocolate creations, made from the finest high grade premium products that are typically not accessible to the public. We offer various class types including a seasonal twist throughout the year. Everyone will leave our workshops with exciting memories, new skills and delicious artisanal creations in ribbon tied gift boxes. Our chocolate is nut free certified with qualifications and Kosher. Join us for some hands-on experiences in chocolate making! Currently offered in Toronto and Hamilton, workshops are suitable for all levels of knowledge.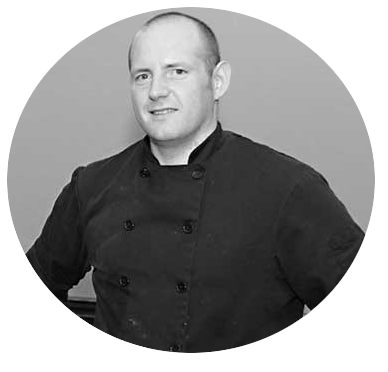 About the Founder:
David's passion for all things chocolate started at an early age when his father would bring back only the most exquisite gourmet chocolates from around the world. Having tasted the very best of European chocolates, he noticed that from all the different varieties, chocolates from Belgium were the smoothest and richest. After 10 years of management in the food and beverage industry as well as trips to Europe, the inspiration for sharing, teaching and entertaining people with the secrets of specialty chocolate making was a natural step in his career.
Following his entrepreneurial zeal, presently David manages his dream chocolate business. He stays on top of the latest and greatest trends to ensure his events, workshops and products are incomparable to others. He has exhilarated many with his lively chocolate inspired events and will continue to do so for years to come- the people have spoken, and they want more chocolate!